Hot Yoga Rates & Specials

Most Popular Programs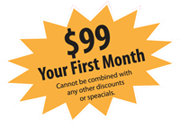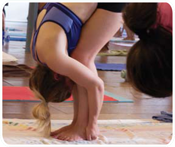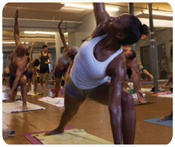 $150/Month

4 Month Auto-Debit

(4 month commitment)
New Client Introductory Special $25
Includes 15 consecutive days of unlimited yoga (NYS residents only | ID required)
Drop In Rate $23
10% OFF
When using a credit card.
Excludes auto debit programs and can not be combined with other discounts.
1 Month Unlimited $185
3 Month Unlimited $485
30, 20, or 10 Class Cards
30 Class Card $470
(expires in 4 months)
20 Class Card $330
(expires in 4 months)
10 Class Card $180
(expires in 3 months)
Discounts Available
Senior Citizens 65+ | Full-Time Students | NYPD/NYFD
All Sales are Final and Non-Refundable | Special offers cannot be combined with any other discounts.

Beginners are Welcome to Every Class on the Schedule
Welcome to Beginner's Hot Yoga
There are no separate advanced or beginner classes. Every class is a beginner's class. This means that the teaching method in every single class on our schedule is always for the beginner student who doesn't have any yoga experience. There are beginners in almost every single class, so don't feel nervous or out of place. Every student around you has gone through their first class too! As you progress, you simply do so in the same room.
Please arrive 30 minutes early to your first class to register – no need to pre-register or call ahead.
Click here for more beginner yoga student information
.f