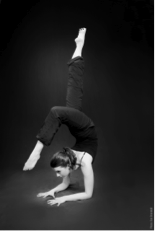 Pre-registration required. $30/person.
274 Merrick Rd., 2nd Floor, Rockville Centre, NY 11570
516-432-7777
Sun. May 19th
RVC Studio
60-Minute Class
12:30pm-1:30pm
15 minute break
90-Minute Q&A
1:45pm-3:15pm
Moving forward with our new, extended offerings, please join Hot Yoga 4 You's FIRST EVER Hot Yoga Q&A!
The day will start with a 60-minute class led by 60-minute class creator, Diana Bisso. Following a brief 15 minute break, we will regroup to discuss your questions on the 90 minute and/or 60 minute sequence. Bring questions personal to your practice and/or those that your fellow practitioners can benefit from!
This is a great opportunity to dive deeper into the nuances of a yoga sequence we love. Diana will answer as many questions as time (and her knowledge!) permits. To help us organize this forum, please submit your questions when you register for the Q&A.
Come one, come all! Questions on sequence, alignment, and philosophy (even diet & nutrition for the yoga practitioner) are all welcome.
DOWNLOAD THE FLYER!